Digging Deeper – Angel Medium featuring Dany Michaels
August 3
@
7:00 pm
–
8:30 pm
PDT
Digging Deeper: Join Angel Medium Dany Michaels in an open, interactive conversation. Hosted by Jeff Schlicht RScP from Sedona. Zoom event
Welcome to our Monthly 1st Wednesday of Digging Deeper with host, Jeff Schlicht, RScP and Namaste's Lead Practitioner, from Sedona. Zoom event only.
ANGEL MEDIUM
One of the nation's best Angel Readers anchored in spirituality is Dany Michaels, Angel Medium. Dany is a messenger of GOD here on earth, delivering messages from the angels and deceased loved ones, to assist with any life area. His purpose has become to spread the light of GOD in the world, and to use his abilities to aid those who need help finding their purpose and help individuals to be able to wield their own light. With the help of the Angels, he is able to help ease traumas, anxieties, depression, grief and help get you closer to the Angels and God. Join this open, interactive conversation with Danny Michaels, hosted by Jeff Schlicht, RScP from Sedona. Zoom event only.
Jeff Schlicht, RScP and Practitioner Leader
Jeff is a licensed practitioner since 2012 and has been a member of the Namasté Center for Spiritual Living since 2003. Jeff now resides in Sedona, Arizona as an outreach Practitioner in his ministry serving both Namasté and his local community in Sedona as a Lead Chaplain at Unity of Sedona. Jeff's spiritual practices include spiritual guidance sessions, Prayer, Wednesday Morning Spiritual Zoom Calls, sound therapy, and crystal and Tibetan singing bowls, and personal healing sessions. Jeff performs wedding ceremonies and memorials on the land in Sedona.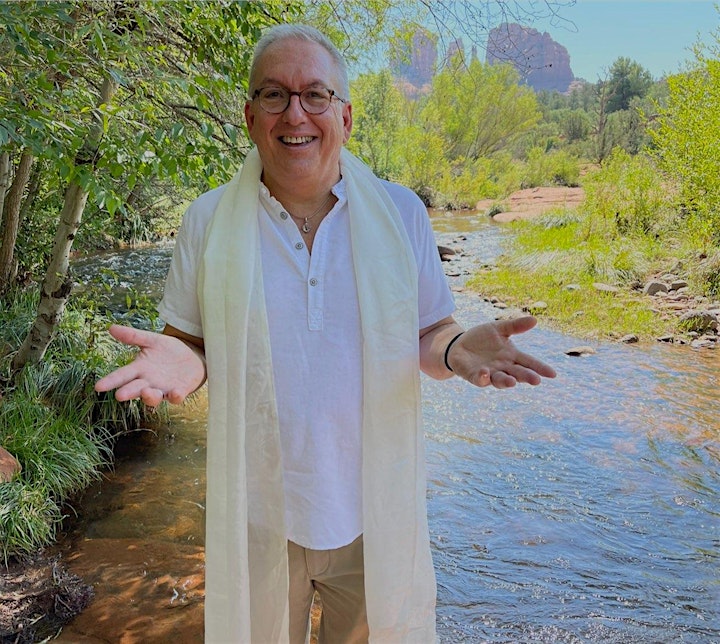 Jeff Schlicht, RScP and Lead Practitioner at Namaste Center for Spiritual Living.