The Circle, NamastéCSL's "Third Wednesdays" Healing Arts Ministry, is so excited to have Halle Eavelyn as our tour guide to Egypt!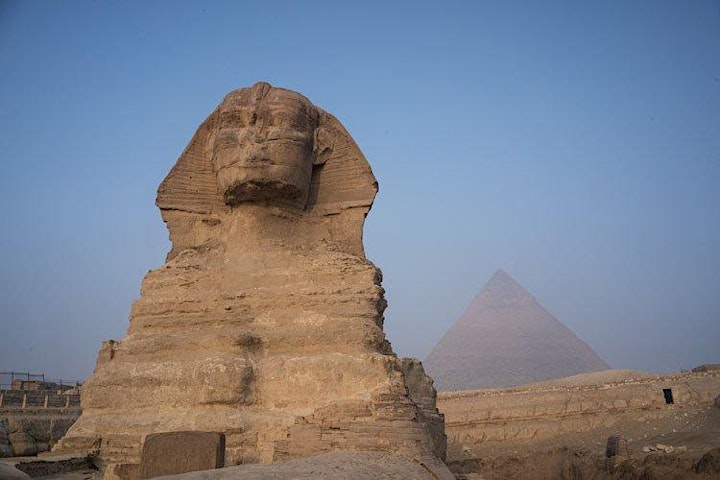 Egypt is a mysterious land combining the ancient and the modern, and the desert sands still hold more secrets than they have revealed. Modern Egypt is deeply masculine, while the bygone seeds of the culture, including sacred goddess worship, were far more feminine. We're excited to have Halle Eavelyn as our virtual tour guide for this month's Virtual Travel Experience.
As we visit the powerful energetic temples, learning about the ways of the ancestors of us all, Halle will guide us in exploring the Sacred Divine Union of the masculine and feminine that lives inside each of us.
**Zoom link will be provided when you register. (Love Offering is requested as a Donation.)
___________________________________________________________________________
Halle Eavelyn, the founder of Transformational Tours & Retreats, has been leading spiritual tours for fifteen years. As the tour creator for the famed Eat Pray Love tours as well as dozens of other successful trips, Halle has been interviewed by Time Magazine, USA Today, Good Morning America, and many others. Her spiritual travel articles have appeared on many major blogs, and she was a regular contributor to the Huffington Post. After her spiritual awakening in Egypt, she wrote the spiritual travel memoir, Red Goddess Rising, which tells that story combined with many entertaining anecdotes from the subsequent tours she has led up the Nile. Halle is also a Transformational Coach, speaker, and writer who helps people break out of their old patterns so they can live their best lives, the ones they always yearned for. Her work is deep and extremely fast, intended for those who are ready for extraordinary growth. www.toursandretreats.com